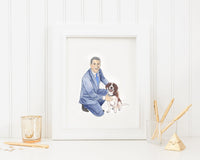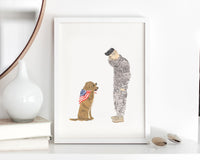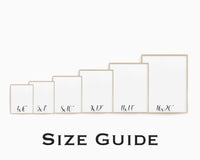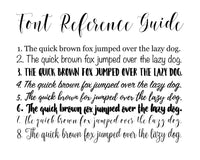 Custom Dog Dad Painting
We love our dog dads! Celebrate your snuggliest moments with a custom painting of you and your best bud. They make the perfect gift for wedding and baby showers, new homes, new jobs, new pets, or in remembrance of a beloved family member.
The Custom Dog Dad painting includes one man and one animal on cold pressed 140lb watercolor paper. 
Upon ordering, please email 2 to 4 photos to me at pawprintsprincess@gmail.com. If you have any preferences on accessories, facial expression, ear positioning, or quirks you'd like me to highlight, please mention this. I will then work up a layout in Photoshop with your selections so that we can visualize how it will come together before painting. 
Have more than one fur baby to celebrate?! I base my pricing for custom pet paintings per individual painting. If you would like to add more pets to one painting, click here to add this upgrade to your cart! I recommend that a painting be 8x10" or larger when painting multiple pets so that I can incorporate as much detail as possible. 
Click here for FAQ's on care instructions and framing!