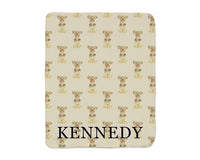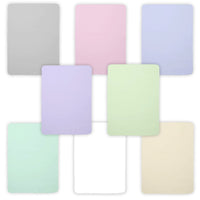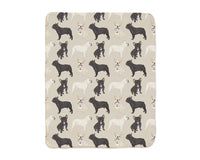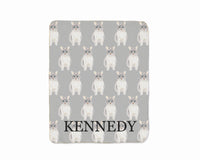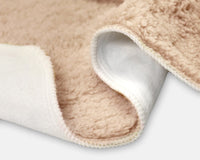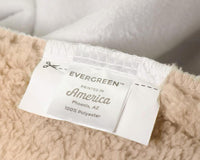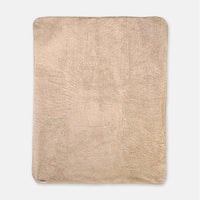 Custom Pet Painting Sherpa Throw Blanket
The snuggle is real thanks to this warm, cuddly, and ultra-soft plush sherpa blanket. I'm really fussy when it comes to blankets, and these checked all of my boxes! They're a little more lightweight, not too prickly, perfect size for one really cuddly adult or two to share (plus a couple of dogs)! They're my go-to for housewarming gifts, shower gifts, tough-to-shop-for-man gifts, and comfort-your-sad-friend gifts. Customize with your human or fur baby's name or color scheme for a one-of-a-kind blanket that they'll treasure forever.


To create this product, I first paint a watercolor portrait of your pet! I then scan it at a high resolution for design, then send a preview for your approval before printing. If I have already painted your pet, you are good to go! Don't have a custom painting yet? Click here to add one to your order. 

Design: One sided design. Please note that designs are printed, not embroidered.
Size: 50" x 60"
Tan Sherpa Backing
Material: Ultra-Smooth Micro-Mink Polyester with 100% Plush Sherpa Lining
Finish: Whip Stich Edge
Care: Machine wash cold, tumble dry low