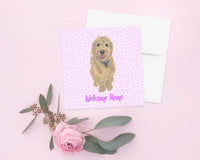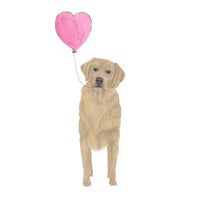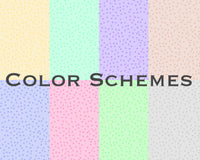 Housewarming Cards
Add your custom pet portrait to these cheery cards! They're just the right touch to any occasion you're shopping for. The cover doubles as a high quality copy of your original painting on 110lb. cardstock that the recipient can cut and frame - perfect for adding fur baby flare at every corner of your home!
Choose from our variety of backgrounds, colors, accessories, seasonal details, fonts, and patterns. Includes a crisp, white envelope.
To create this product, I first paint a watercolor portrait of your pet! I then scan it at a high resolution for design, then send a preview for your approval before printing. If I have already painted your pet, you are good to go! Don't have a custom painting yet? Click here to add one to your order.
Please allow 2-3 weeks to complete any paintings, and then 1-2 weeks to print and ship your card.