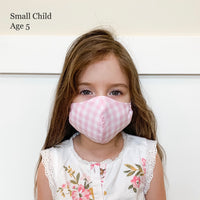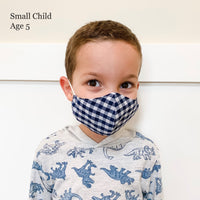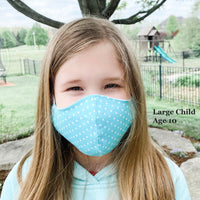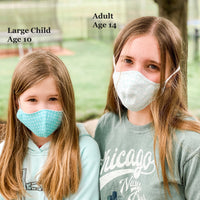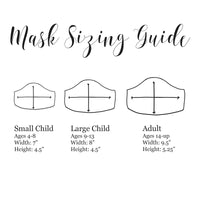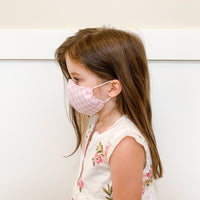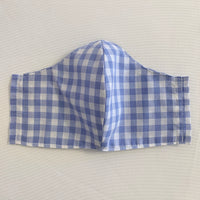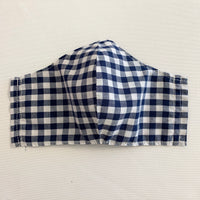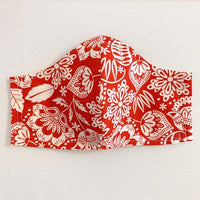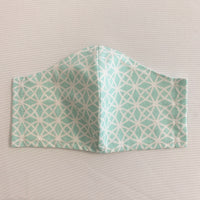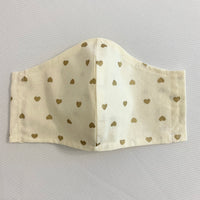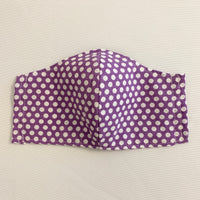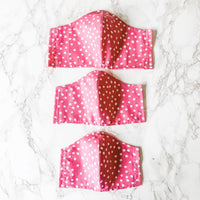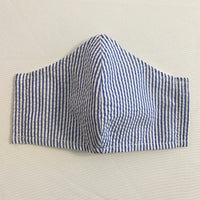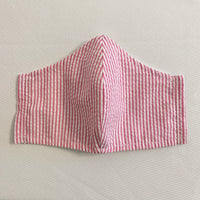 Large Kid's Fabric Face Masks
*free shipping within the US*

Step out on the town with a comfy, fashionable, and functional face mask! These contour to the face and gather at the cheeks. There is a slot to insert a filter (not included, but many are available on Amazon) if you desire an extra layer of protection. 
Masks ship in approximately one business day via USPS Priority Mail 1-3 Day. 
Adjustable over the ear straps are made from soft, white elastic and fit just over the ears. For best fit, please refer to the sizing guide photo. To measure, take a strap or string and stretch it across your face, then hold it up to a ruler.
Due to the hygienic nature of this product, I cannot accept returns or exchanges.  
Fabric: cotton/polyester blend 
The CDC recommends (and some governors have mandated) the use of cloth masks while in public in an effort to slow the spread of Covid 19. See here for a more detailed explanation.
Here are a few best practices when using masks:
Machine wash and dry with like colors after every use. If necessary, iron on polyester setting, taking care to avoid the straps. 

Cloth face coverings should not be placed on young children under age 2, anyone who has trouble breathing, or is unconscious, incapacitated or otherwise unable to remove the mask without assistance.

Individuals should be careful not to touch their eyes, nose, and mouth when removing their face covering and wash hands immediately after removing.
A note from Mother Hen: These are not impermeable and in no way replace the proven effectiveness of social distancing, medical advice, or medical grade ppe. Whenever possible, please stay home and stay safe...and wash yo hands!!
Questions? Email me at pawprintsprincess@gmail.com