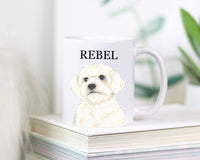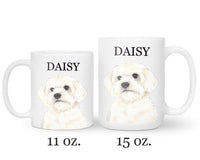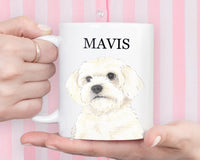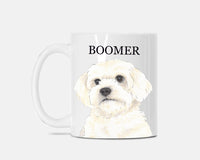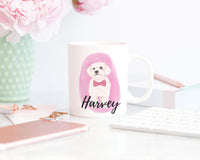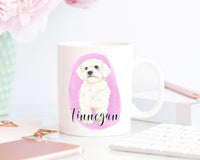 Personalized Bolognese Ceramic Mug
Whether you're a proud pet parent or looking for an unforgettable gift for a dog lover in your life, this personalized mug is guaranteed to bring joy, laughter, and wagging tails to any coffee break. It's like having your furry friend right there with you during your morning tea ritual!

Made from high-quality ceramic, this mug is durable and both dishwasher and microwave safe, ensuring your favorite beverage stays warm and delightful. It's the perfect conversation starter whether you're at the office or sipping coffee with fellow pet parents at the park.
For the sweetest gifts, pair it with another item from the collection! Love seeing these with ornaments, prints, blankets, and more!

Want a customized design of your pet with different coloring or markings to apply to this item?! Be sure to add a fine art print to your order!